A World Artists Love
AWAL
'A World Artists Love' campaign and rebrand.
In an ever-changing music landscape, our goal was to (re)launch and evolve the AWAL brand and position it as the go-to place for new and up-and-coming artists looking for an alternative to the traditional model.
BACKGROUND:
AWAL is Kobalt's answer to the traditional record label, offering artists a range of resources and services without having to compromise ownership or control. With local offices around the world, AWAL's roster ranges from new, breaking artists to global successes, including Lauv, Little Simz, Kim Petras, Tom Misch, R3HAB, Bruno Major, FINNEAS, and many more. AWAL's audience spans the world's music and artistic communities, across countries, genres, cities, and scenes.
CHALLENGE:
AWAL, formerly known as ARTISTS WITHOUT A LABEL, was the original moniker inherited from a firm acquired for its underlying technology. As the company evolved, the phrase became a liability that new competitors used to misrepresent the offering.
Over the course of 2018 and 2019, AWAL experienced a period of rapid growth that transformed the roster, the team, and the capacity to function as a marquee, full-service record label. The company shifted from a focus on quantity to quality, and the brand needed to evolve to speak to this new, elevated audience. To achieve success, we had to approach the work with the following challenges in mind.
COMPETE WITH THE MAJOR LABELS WHILE SPEAKING TO ARTISTS ACROSS CAREER STAGES
The business model uniquely positions the company to support artists from day one and at various stages of their careers, meaning AWAL has to be simultaneously exclusive and welcoming.
CELEBRATE THE COLLECTIVE COMMUNITY WITHOUT COMPROMISING INDIVIDUAL ARTIST IDENTITY
We wanted this brand concept to be driven by the artists AWAL works with, but each artist has their own unique visual aesthetic. In establishing a singular identity for AWAL, we needed to collectively unify those artists and creators without compromising their own individual brands.
APPEAL TO A GLOBAL, MULTI-GENRE, & CROSS-CULTURAL AUDIENCE OF ARTISTS
Thanks to streaming and the internet, artists today, like fans, are not constrained by genre or geography. The brand had to reflect this ethos and appeal to a wide range of artists worldwide.
A WORLD ARTISTS LOVE represents a new business model for the music industry where artists are supported and empowered on their own terms, within a vibrant global creative ecosystem. The name embodies the company's mission to disrupt the traditional industry through an artist-friendly paradigm shift.
STRATEGY:
We developed an integrated multi-platform global campaign designed to speak directly to an emerging generation of creatives who are coming of age as streaming upends the traditional music business. The content showcases the perspectives and collective identities of a diverse, successful, global group of artists from our roster who embody the values and principles of the company's brand.
EXECUTION:
The rollout included components across print, digital, video, social, and environmental, as well as global events and custom merchandise.

Role
Creative Director
Creative Collaborators
Ryan Wright, Vince Sigismondo, Jesse Feister, Abhi Janamanchi, Jared Fitterman, John Rigo

Illustration
Philipp Basler

Lettering
Duong Nguyen
Design
Kelly Ford, Selene Yeung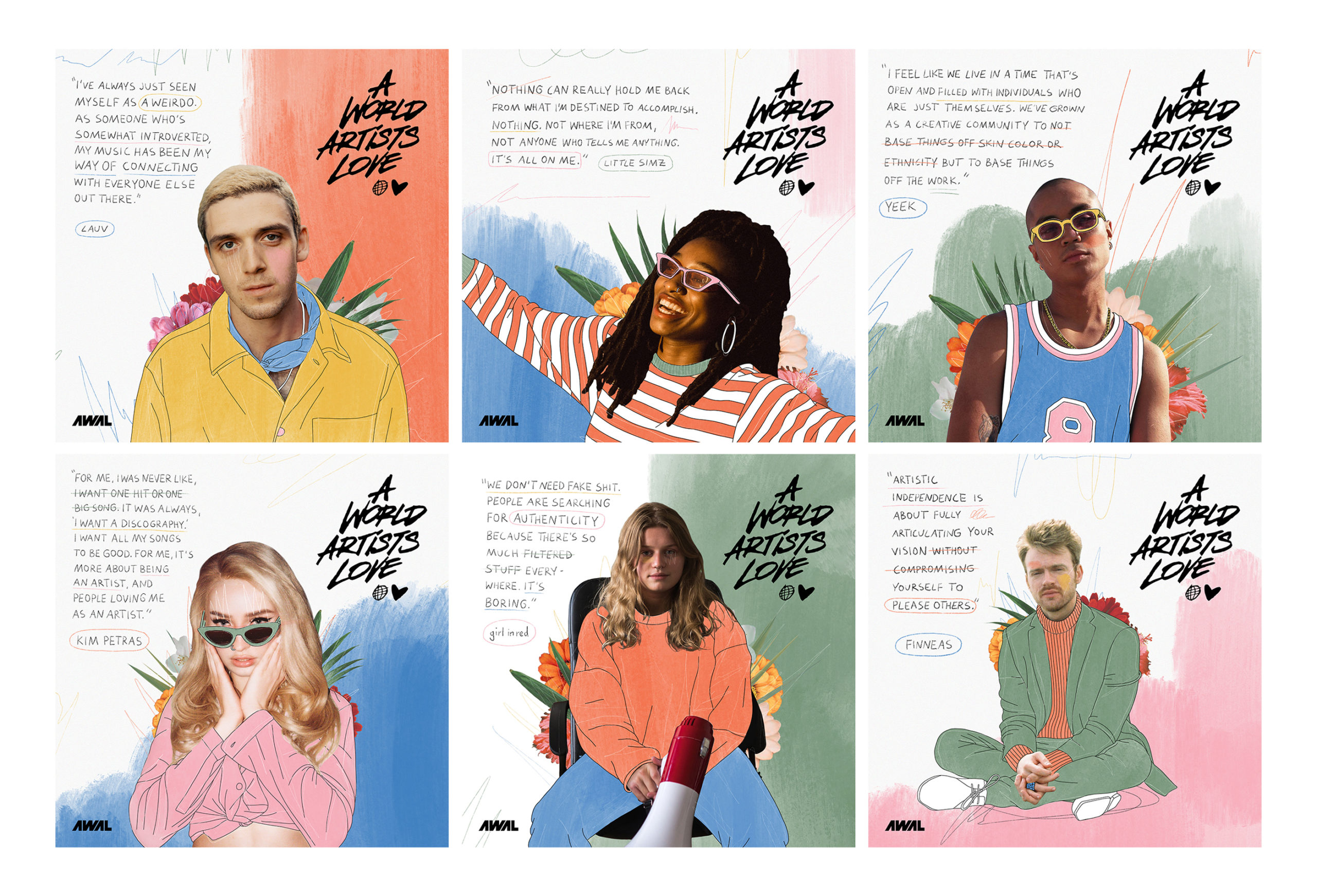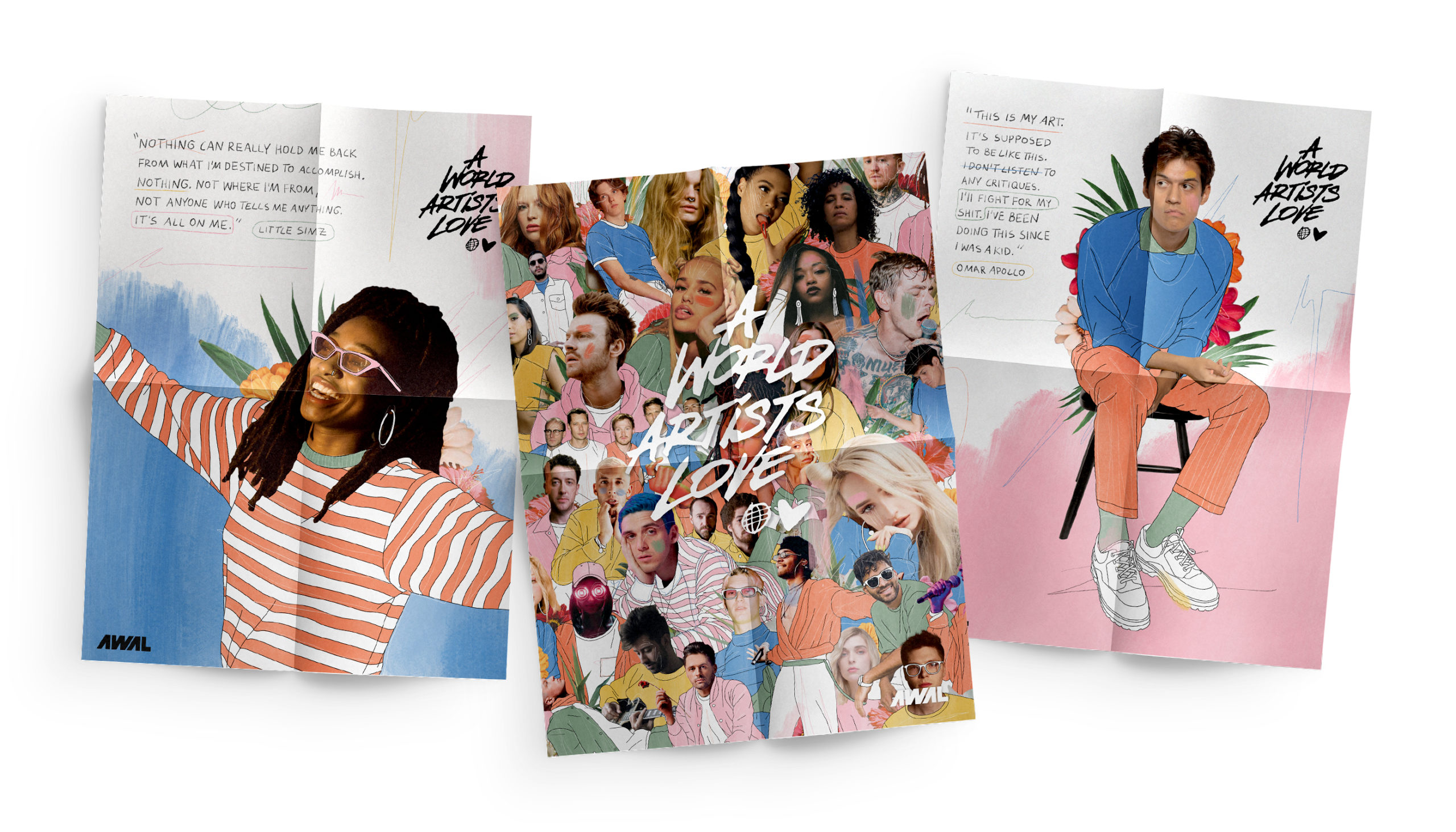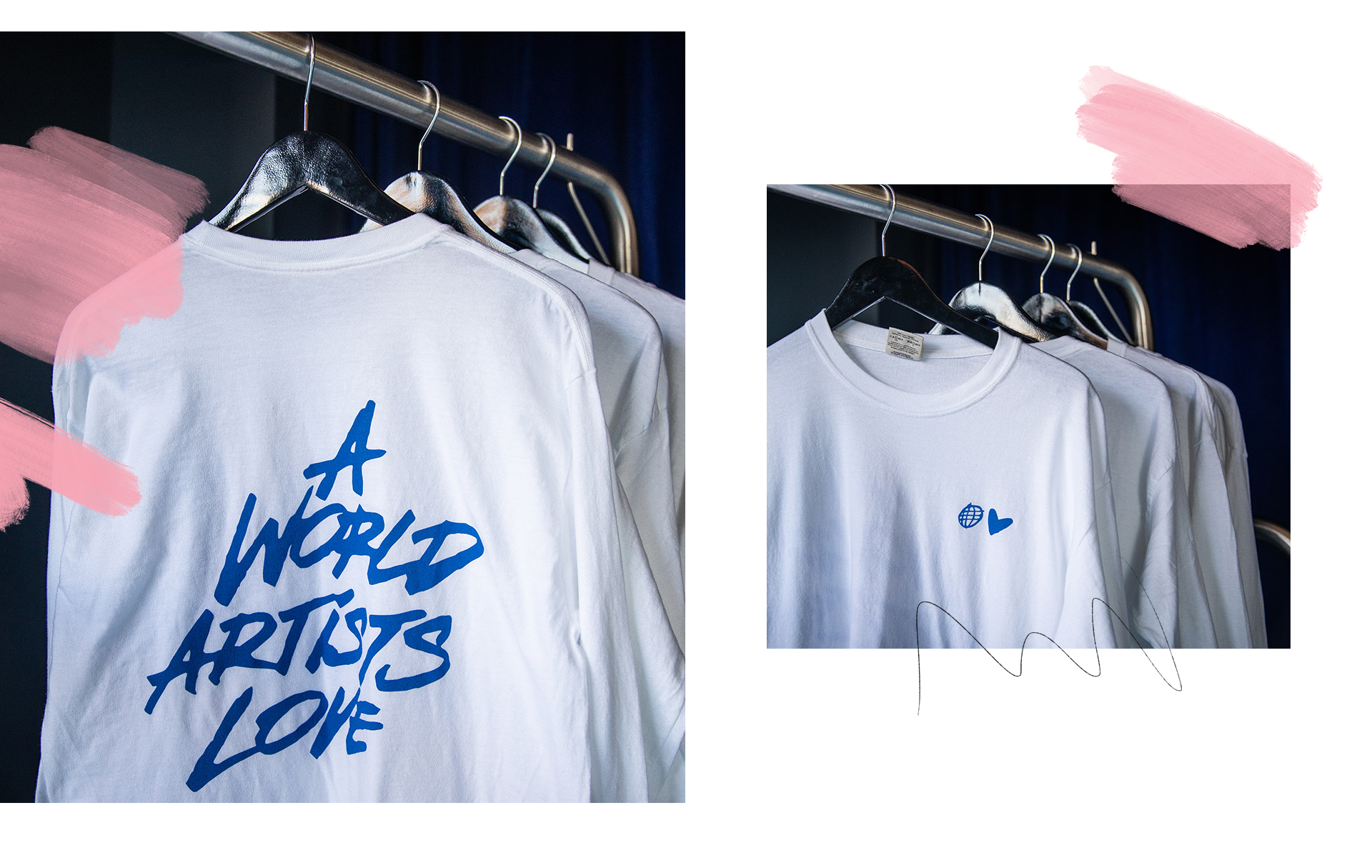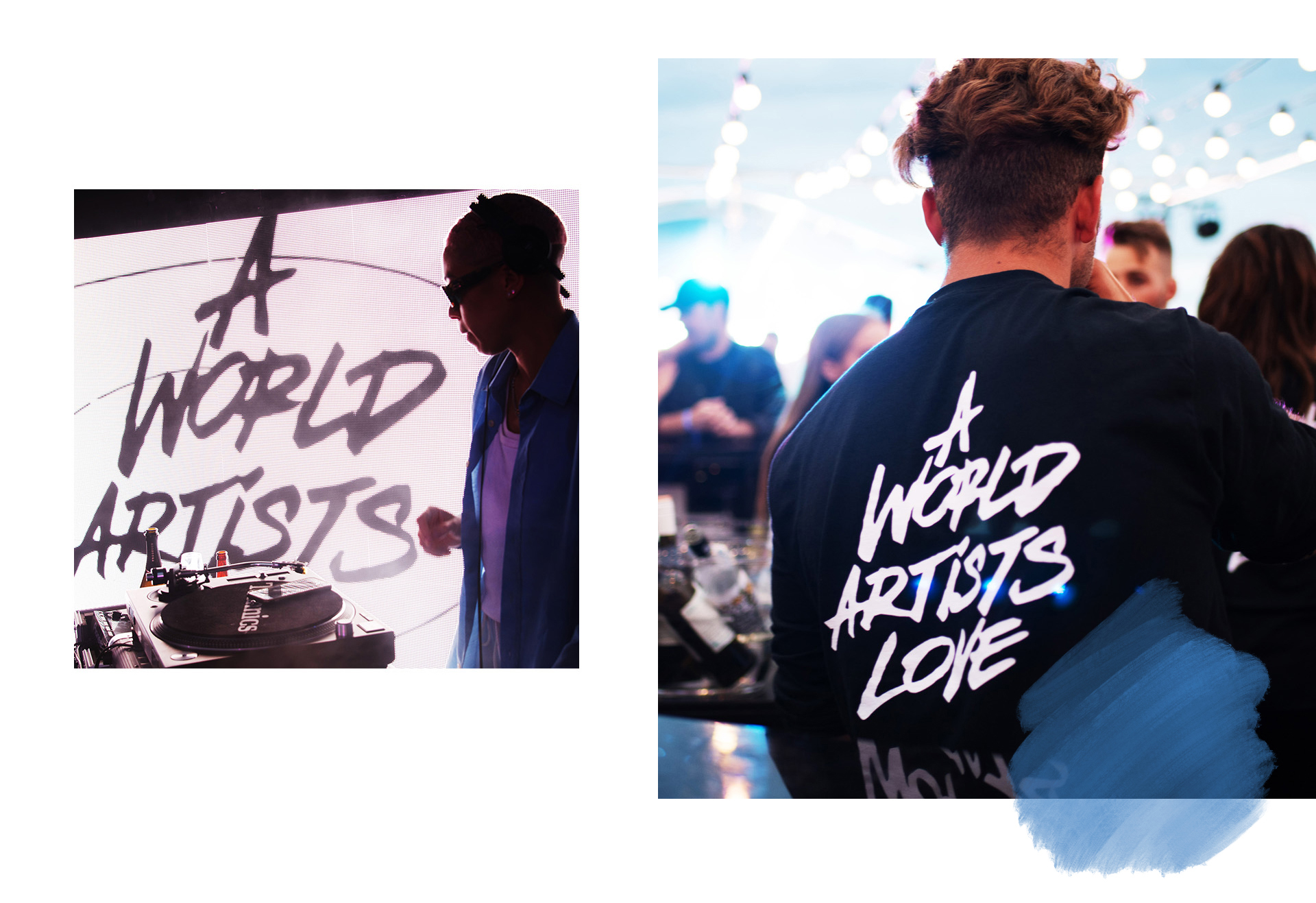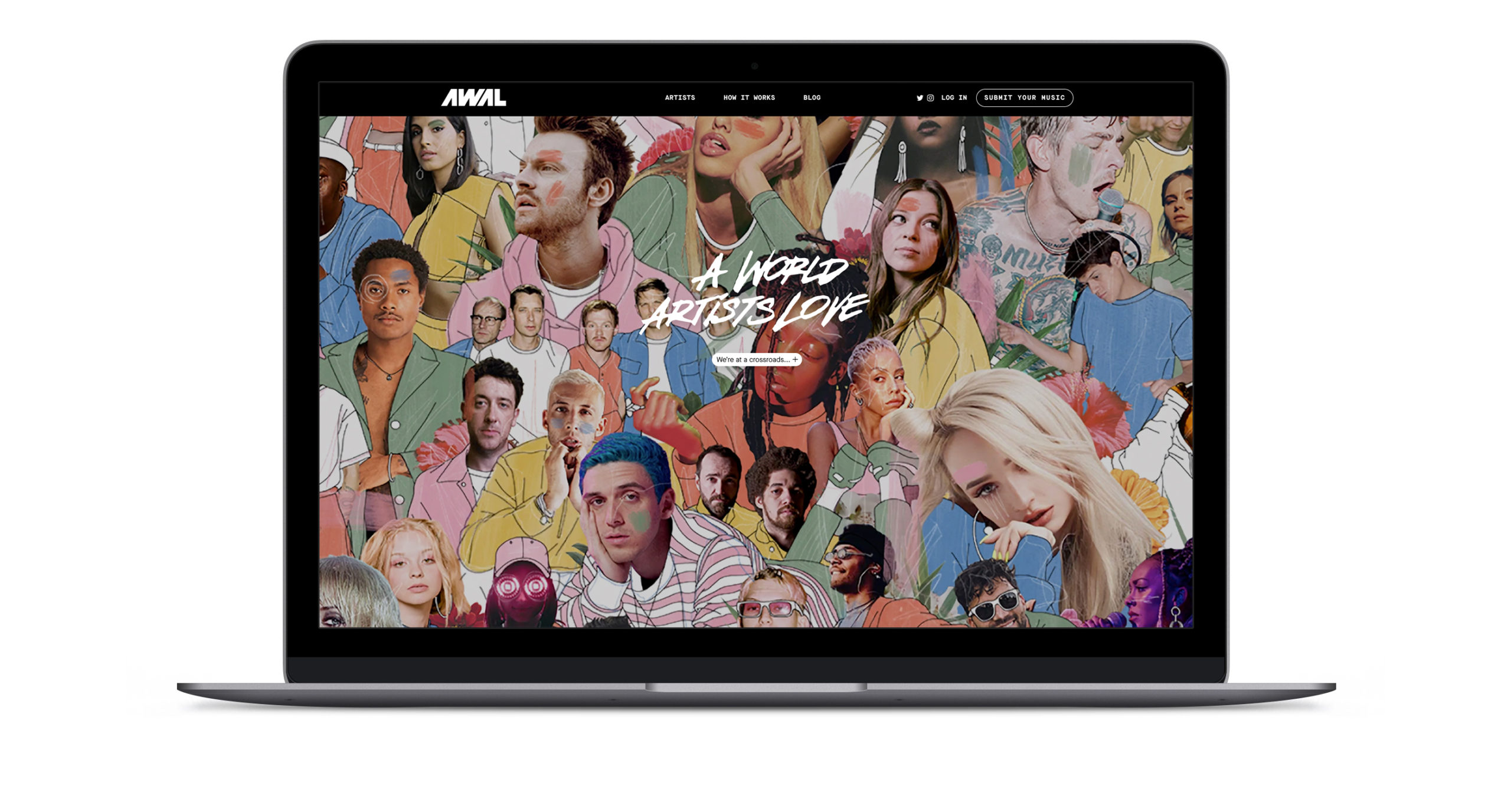 RESULTS:
Since the launch of this campaign AWAL has welcomed some incredible new signings to the roster including Snoh Aalegra, girl in red, Dayglow, Jungle, Omar Apollo & Now United.
INSTAGRAM
65k engagements
Following increased by 68%
Daily impressions increased by 271%
Daily reach increased by 572%

Organic impressions on Instagram grew by 271% & engagement grew by 70%.

TWITTER
2.3 million organic impressions
100k total engagements
Twitter following increased by 22%

Digital ad impressions surpassed 4.1M.